Injection Mould Making
Let Big Ideas create moulds for injection moulding, die casting, sand moulds, and cold pouring using the latest manufacturing techniques from 3D printing to CNC milling.
HOW IT WORKS
Injection mould making is most commonly used to mass-produce plastic parts, ideal for producing very large numbers of identical parts with tight tolerances at great speed. In the past 3D printing was only used to create prototypes that would later undergo injection moulding. With the advances in technology and increased printer accuracy, these days 3D printers can directly manufacture the moulds.
3D printed injection moulds are produced in two standard configurations:
Mould inserts in aluminium frames are the most common 3D printed mould configuration and produce more accurate parts. Aluminium frames also help to prevent the mould from warping from repeated usage.
Standalone moulds are fully 3D printed and a rigid aluminium support frame is not used. Intricate cooling channels can be included in the mould, but moulds manufactured through this method require more 3D printing material, which increases the cost and print time, and are more prone to warping after extensive use.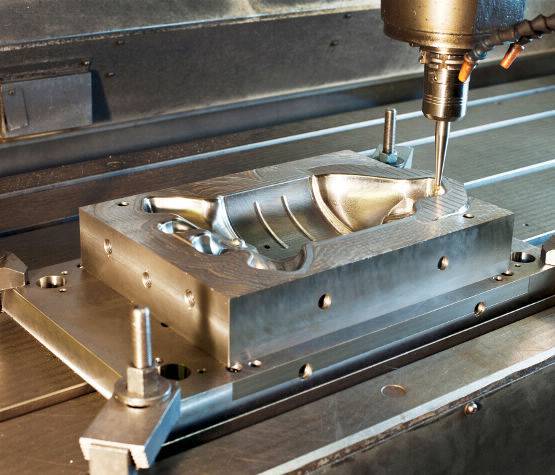 THE BIG IDEAS DIFFERENCE
Shorten manufacturing time by outsourcing urgent work to us.
If you don't have any drawings to create your project, don't panic. The Big Ideas team can still make your design a reality, just chat with us.